Contact YpState.com
Contributors:ypstate.com
Dear friends:
American Yellow Pages(ypstate.com) collect company and personal information including telephone number and address of 53 states to the internet as the carrier, provide the search service by zip code or city.
Welcome to ypsate.com, my friend.if you have some Cooperation with us or want to update your info, you can contact us by the way as follows:
EMail:
mybigmsn # hotmail.com (replace # with @)
MSN:
mybigmsn # hotmail.com
Notes:
We will deal with these things every Tuesday and every Friday, please wait patiently. if you want to update your infomation in ypstate.com, please give the url about your info in ypstate.com.
Online: Leave message to us;
thank u. wish u have a good day!
your friend. jerry.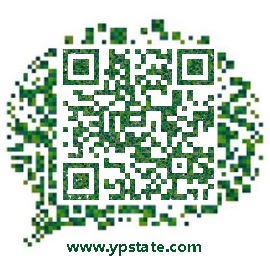 Tips: Using a cellular phone to scan the image above, You can visit ypstate.com in mobile too.

Next:
The source of the American states
Previous:About the five "the world's first" in the U.S.
Open Term:
Contact YpState.com
Categories :
Home
>
U.S.Wiki
>
American Yellow Pages